About
We will ride and lodge in scenic Walterboro, South Carolina. Walterboro, the "front porch" of the Low Country, is known for its rich history and being the artistic center for South Carolina. Walterboro also offers flat terrain for achieving your cycling goals of faster times and greater distances. Our festive bike ride really has something for everyone — from beginning riders to family groups to racers.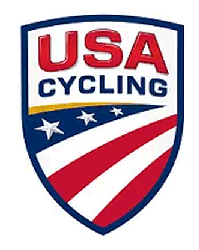 The mark of a safe and effective cyclist is to show respect for and awareness of the surroundings, including weather, road conditions, and others using the road. We request all riders follow these basic guidelines:
Wear an approved and properly-fitted helmet
Obey all traffic laws and stop at all stop signs
Ride no more than two abreast
Ride as far to the right of the road as safe to do so
Move right and ride single-file when cars are behind you and need room to pass
Use appropriate hand and verbal signals when turning or stopping
Alert slower riders when you are passing on the left and do not pass on the right
Observe whether an intersection is clear before crossing
Do not wear headphones while riding
Always ride in a safe and predictable manner
We take safety seriously. Please make sure you are familiar with the above rules and make sure to follow them. We won't compromise the safety of our riders; failure to follow the rules can result in removal from the rides/festival.
Personal Letter from FestiVELO founder Charles Fox
I have been involved in FestiVELO for the past 18 years. As an avid bike rider, I look for events that offer as much opportunity to meet new friends as to have an enjoyable experience in the saddle. FestiVELO is my idea of the perfect combination. We are pleased to announce a move to Walterboro, SC for this year's festival and are excited to bring you many of the same highlights as years before from oyster roasts, to movies and popcorn under the stars to ride lengths that fit everyone from beginners and young riders to experienced racers. I look forward to meeting and sharing this exciting ride and experience with you. Let us know if you have a question.

See you in November.

Warm regards,
Charles Fox
Contact Us
CONTACT US
QUESTIONS? Contact Charles Fox or Randall Bennett for more information!
Mailing Address
FestiVELO
4248 Dorchester Rd
Charleston, SC 29405
History of FestiVELO
It all started as a group of friends who wanted to get together and work off all the Thanksgiving dinners they had devoured. Little could that small group have realized on that first Thanksgiving weekend, in 1998, just how popular this ride would become and just how many cyclists would want to take part!
The next year it was called Pedal for the Pooches and was a benefit for the SPCA. The event featured a one-day ride on John's Island with an after-ride Celebrity Chili Cook-off at a rooftop bar with a view of the fireworks that were part of the Christmas Boat Parade.
By the year 2000, a decision was made to support bicycle causes. The name was changed to the "Rural Ride 'Round the Islands," and the ride was moved to the first weekend in December in order to absorb all the marvelous holiday events taking place in the Charleston area. Wadmalaw Island served as the home base and center of activity for the next three years.
As the islands gradually became less and less rural, the event was moved to the City of Charleston, and in 2004 became known as "FestiVELO de Charleston: The Holiday Festival of Bicycles for Families." Since that time, FestiVELO has hosted cyclists from 34 states and 8 foreign countries.
2008 was the first year that FestiVELO was organized from Overton Park near Moncks Corner, with four routes around Lake Moultrie and the Francis Marion National Forest. The RVers and tent campers setup at Short Stay, and Joint Base Charleston operates Short Stay. All of these fine organizations go out of their way to welcome FestiVELO, as does Berkeley County and their sheriff. The Chamber of Commerce, the towns of Moncks Corner, Bonneau, Cross, St. Stephen, and Jamestown, and many others show the highest level of cooperation and support. FestiVELO will be back, with heartfelt thanks to all the leadership and staff of these organizations.
Charles Fox has faithfully served as both Ride and Event Director since he founded the event in 1998, and the entire Fox family has donated countless hours to making this one of Bicycling Magazine's "Can't Miss Winter Rides." There are over 100 key leaders and endless dedicated volunteers who devote a large part of their time to bring FestiVELO to life, and without whom FestiVELO would not occur.
How did we come up with the name FestiVELO? Anna Fox explains: "It started with a long car ride, just me and my dad. He was telling me about how he was trying to change the "Rural Ride 'Round the Islands," which was just too hard to say. So we played the name game, coming up with a bunch of acronyms, ideas like festival of bikes, and Tour de Charleston (Lance was making it big in 2000.) Nothing was sticking. So I thought about the big idea — this was a festival, a time to meet new people, explore new things and relax with your family. FESTIVAL was a party we had in middle school, and VELO is the French word for bicycle. Marry the two and you get FestiVELO — a fun-filled fitness weekend!!!!"
Who We Are
Charles Fox: Director

Kenny Fox: Post-ride snacks

John Pardee: Routes

Randall Bennett: Promotion

David Cole: App development

Scott Gallimore: Camping

Walt Hance: Oyster roast

Chris Rice: Oyster roast

Bill Brumley: Photographer
Tent camping host

Amy Johnson Ely: Volunteer Coordinator,
Executive Director - Palmetto Cycling Coalition

Krissy McKown:
Chocolate Obsession


Stacy Price: Walterboro liaison

Matthews Thompson: Lunch, rest stop

Boston Traxler: Rest stop

ted buckner: Web site